SERVICES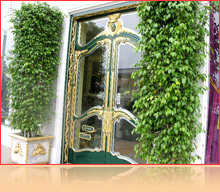 Shopping for a mantel at Edmon's can be a fun experience as you look to integrate the large variety of mantel design into your home décor.
Edmon's customers can select from a wide variety of stock mantels or can customize their own. Depending on where you are located, you can visit Edmon's largest mantel showroom in Los Angeles, browse Edmon's online selection and catalog, or call for samples.
Arriving at the showroom, you will have the opportunity to preview a wide selection of original hand carved wood and cast stone mantels. Edmon's will greet you and spend time getting to know your personal design taste and home space requirements. You will learn about different size mantels and how to select the best size for your home.
Shopping at Edmon's is a lot of fun.
Customers visit Edmon's showrooms to preview a wide selection of original mantels or customize their own mantel with the help of our professionals.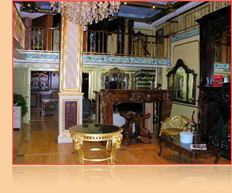 A large variety of decorative carvings are offered. A simple mantel can be customized by adding decorative carvings hand made by Edmon's craftsmen.
Determining your personal design. Edmon's staff spends time to get to know your style and how to best compliment your home design. Customers are encouraged to bring pictures and measurements.
Call or visit Edmon's for a FREE consultation. Experienced staff will guide you through the process of customizing the mantel of your dreams. All materials (wood and stone), coloring, staining, size and design of your custom mantel will be hand carved by our gifted craftsmen. Any customer sketches are encouraged and welcomed at Edmon's.
Additional Services
Field measuring for accuracy. Edmon's is glad to perform field measurements to ensure a perfect size custom mantel for you.
Height adjustments for ready made mantels. For mantels displayed at Edmon's are cast from molds consisting of certain sizes. The size of the mantel cannot be changed from the printed size. The height of a mantel is adjustable according to customer requirements.
Installation. Edmon's offers delivery and installation for the states of California, Oregon, Neveda, and Arizona. For other states, installers can be sent out to assist in the process of installing the mantel. Edmon's employees and fleet of trucks have special training of proper installation process.
Crating and Shipping. Edmon's mantels can be shipped to anywhere in the United States. For abroad shipping, contact Edmon's. All mantelpieces are individually crated, and shipment is insured.
Have any specific questions or need mantel ideas?
Contact Edmons. Experienced personnel are available to answer your questions and give you guidance.
Visit Edmons to preview showrooms or get a FREE consultation.